History
The Anthem
---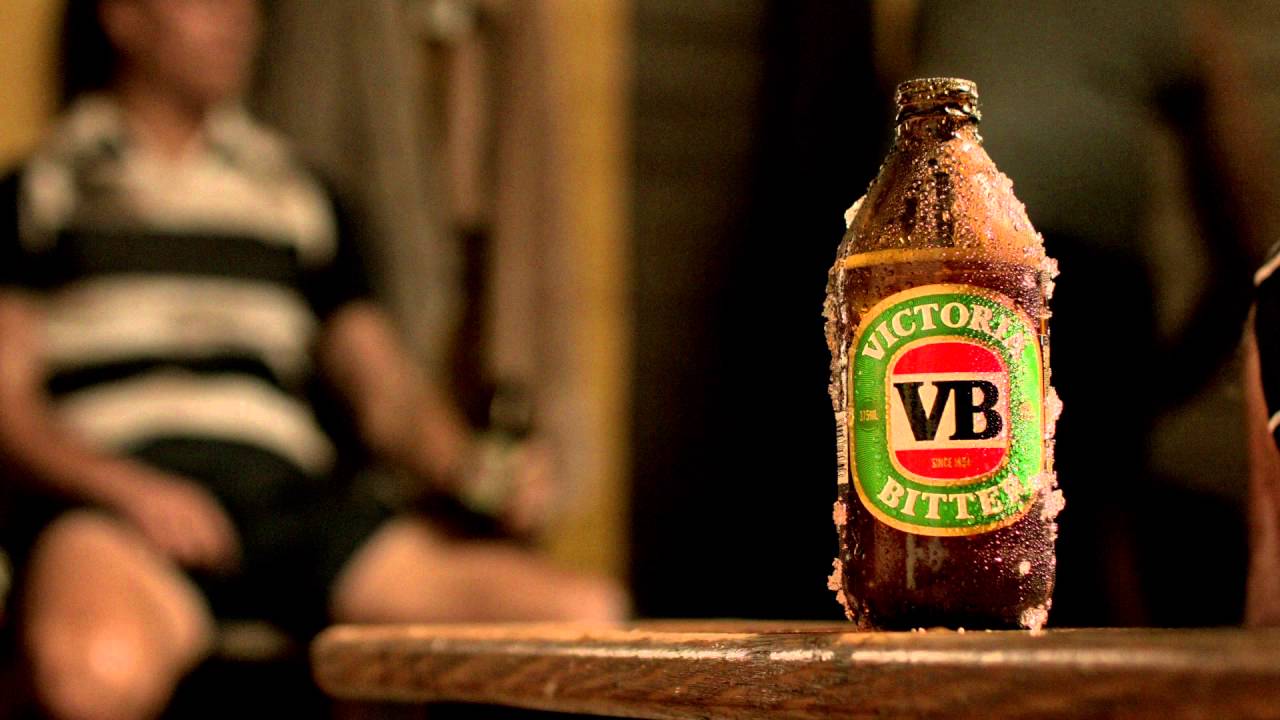 The famous Victoria Bitter ad song was first used in the 1960s and continues to be used to this day.
The Founder
---
Thomas Aitken came to Victoria from Scotland in 1842 at the age of nineteen. In 1851 he founded the Corio Brewery in Geelong, and later started the Union Brewery in Melbourne.
By 1854 he was in business at Victoria Parade, East Melbourne, where he had built a new brewery, distillery and malthouse. The large complex was called the Victoria Parade Brewery and a substantial business developed.
IN 1862 THE BREWERY KEPT SIXTEEN HORSES FOR THE TRANSPORT OF BEER, AND THE MALTHOUSE WAS GUARDED FROM RATS BY AN ARMY OF CATS, ESTIMATED BY ONE REPORTER TO BE ABOUT A THOUSAND!
Following the death of Thomas Aitken in 1884 the business passed to his son, Archibald. At that time the brewery was described as being 'one of the largest and handsomest in Victoria'.
The Bottle
---
Nothing's an accident with Victoria Bitter, including the bottle.
The stubby was chosen because it sits nicely in the hand for easy drinking. It's a practical shape with no frills, just like its drinkers. It's a good shape for the beer too, according to our brewers.
"A SHORT NECK MEANS THAT THERE'S LESS AIR SPACE IN THE TOP OF THE BOTTLE, WHICH KEEPS THE BEER FRESHER FOR LONGER".
Even the brown glass has a purpose - beer has a tendency to develop a 'lightstruck' flavour (think onion-y and stale) if it's exposed to the sunshine, something that can happen most often when the beer is in a clear glass bottle. The dark brown glass was developed to keep the light away from the beer and keep it tasting fresh and at its best.
The Voice
---
A vital ingredient in the style, success and popularity of the VB campaign is the voice of the late John Meillon. Meillon was a prominent Australian actor who was known for his role as Walter Reilly in Crocodile Dundee and Crocodile Dundee II.
Somehow only his raw, honest and passionate delivery can make the now famous words come to life. When Meillon sadly passed away 1989, the campaign was immediately taken off air. However, the Meillon family graciously and generously agreed to allow the use of John's voice to continue, as it does to the present day. The VB campaign has become a continuing memorial to a wonderful Australian.
This has resulted in some interesting technological developments. The quality of many of the original 'reads' has deteriorated. However, digital re-mastering and modern electronic enhancement has meant that not only can the original reads still be used, but lines can be mixed and matched and even individual syllables isolated and re-assembled to create simple new words. For example, John never actually recorded the words "on tap". But modern technology allowed "on tap" to be constructed from John's voice.